Blueberry Hill Resort & Campground Rate Sheet
715-945-2686 - WWW.Blueberryhillresort.com
Cabin Rentals rent weekly Saturday to Saturday from the end of May to the end of August. After Labor Day, 2 night minimum rentals are available - Call 715-945-2686 for rates.

All rentals come furnished with stove, refrigerator, microwave, shower, bed linens, AM/FM alarm clock radio, coffee maker, and all cooking utensils.

Each has their own private deck, picnic table and fire ring. A 14 ft. aluminum fishing boat or dock space for your boat is included with each rental.

Our Pet Policy: 50.00 extra to bring a pet in addition to cabin prices.

All Cabin Rentals Are NON-SMOKING!!!
$1,500 per week based on up to 6 persons.
For more than 6 people, add $75.00 per week per person.
Special off-season pricing! Call for pricing for smaller groups. (715) 945-2686
---
Lakefront Mobile Home
NO SMOKING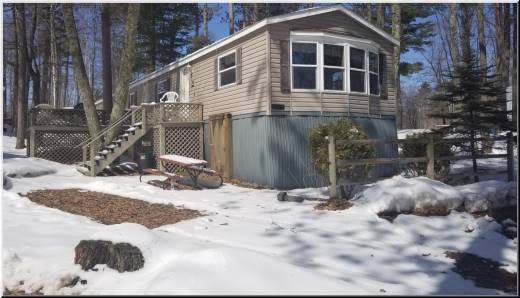 $1200, up to 6 people per week, $75 per week per person over.
(That's memorial day to labor day.)
$160.00 per night in the off season, 2 night minimum.
---
Vacation Home Rental: NO SMOKING
Central air conditioning, Washer and Dryer and Big screen High def Television
Rates are based on 1-4 people, additional people $15 per day or $75 per week.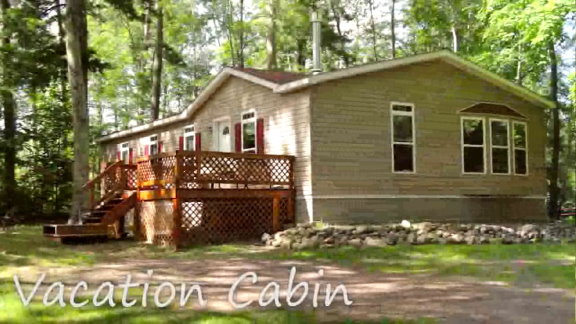 3 bedroom, 2 bath (1-7 people) $1,500 per week
VCR Dishwasher, Skylights, Gas Fireplace
$160 per night Satellite TV.
Campsites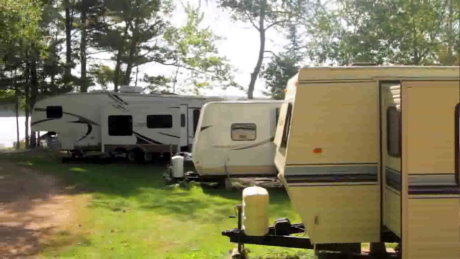 Camp sites have water and electric...There is a dump station close by at no additional cost.
$50 per night Includes water, electric and sewer.
Primitive sites $125 per week or $22 per night.
Tent Sites: $25.00
Also Available:
Aluminum boats 14 ft $25 per day or $150 per week.
20 ft. pontoon boat Includes live well and fish tracker.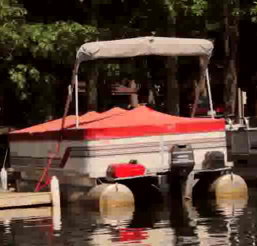 The pontoon is $225.00 per day.
The pontoon is $1,100.00 for a fully week.
Note: Pontoon is rented with a full tank of gas...
You are responsible to pay for any gas that is used!!!
Canoe $7 per hour or $25 per day or $150 per week.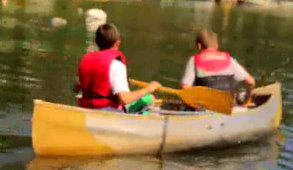 Paddle boat.
Boat motors 6 h.p. $35 per day or $125 per week plus gas.
10 Hp. $45 per day or $150 per week plus gas.
Propane 100 Ib tank $85 plus tax 30Ib
tank $25 plus tax 20lb tank $18 plus tax.
Wood Crate $3 Face cord $55.
Bait Leeches $2.50 plus tax.
Crawlers 1dz.$2.50 or 2dz$4.50 plus tax.
Leaf worms $3.25 plus tax.
Crappie Minnows 1dz$1.50plus tax.
Fathead Minnows 1 dz $2.00 plus tax.
Ice 6Ib bag $2.00 plus tax.
Portable A/C $15 per day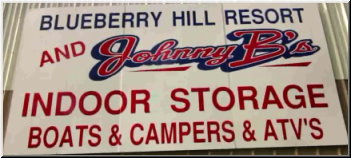 Blueberry Hill Resort also offers winter storage for
boats, campers, 4 - wheelers, cars etc ... in a 90 x 110 foot building.


Call 715.945.2686 for availability and rates.

Home | Cabins | Lodge | Campground | Directions | Photo Album | Contact Us